All professionals at Bellevue Animal Hospital maintain the highest levels of accreditation and pursue ongoing education to stay abreast of the latest trends in the medical field. Read on to learn more about our staff's experience and training.
Dr. Gibney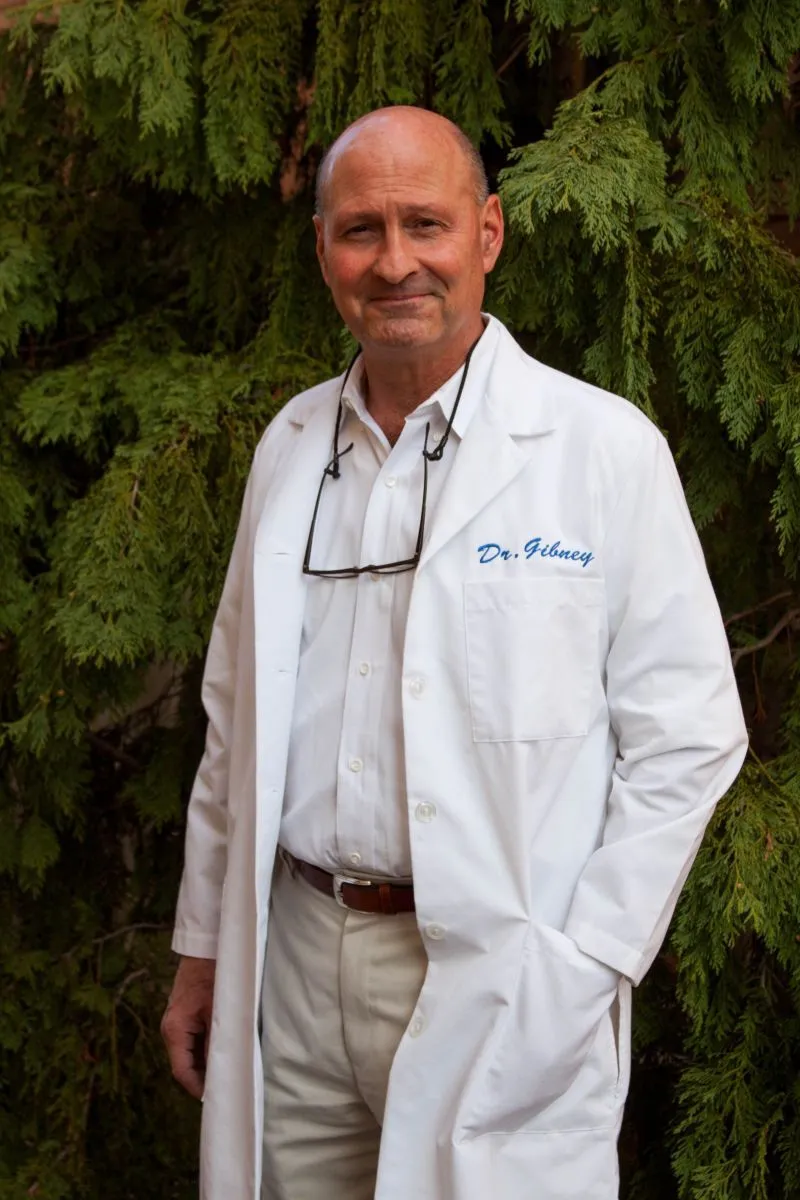 Originally from New York, Dr. Gibney obtained his Bachelor of Science Degree from Cornell University (1978), his Master of Science Degree from University of Nebraska (1981), and his Doctor of Veterinary Medicine Degree from The Ohio State University (1985). His primary focus is practicing quality medicine and surgery to enhance the lives of pets and their families. He occupies his spare time by enjoying it with his family; Candace (Wife), Tricia (Daughter), Brenden (Son), Grandchildren Trent, Tara, Kellen, Cameron, and Clara. He also has a sweet Sheltie named Murray, a bernedoodle rescue named Cooper, and the newest addition of the family being a mini golden doodle named Willow.
Dr. Callahan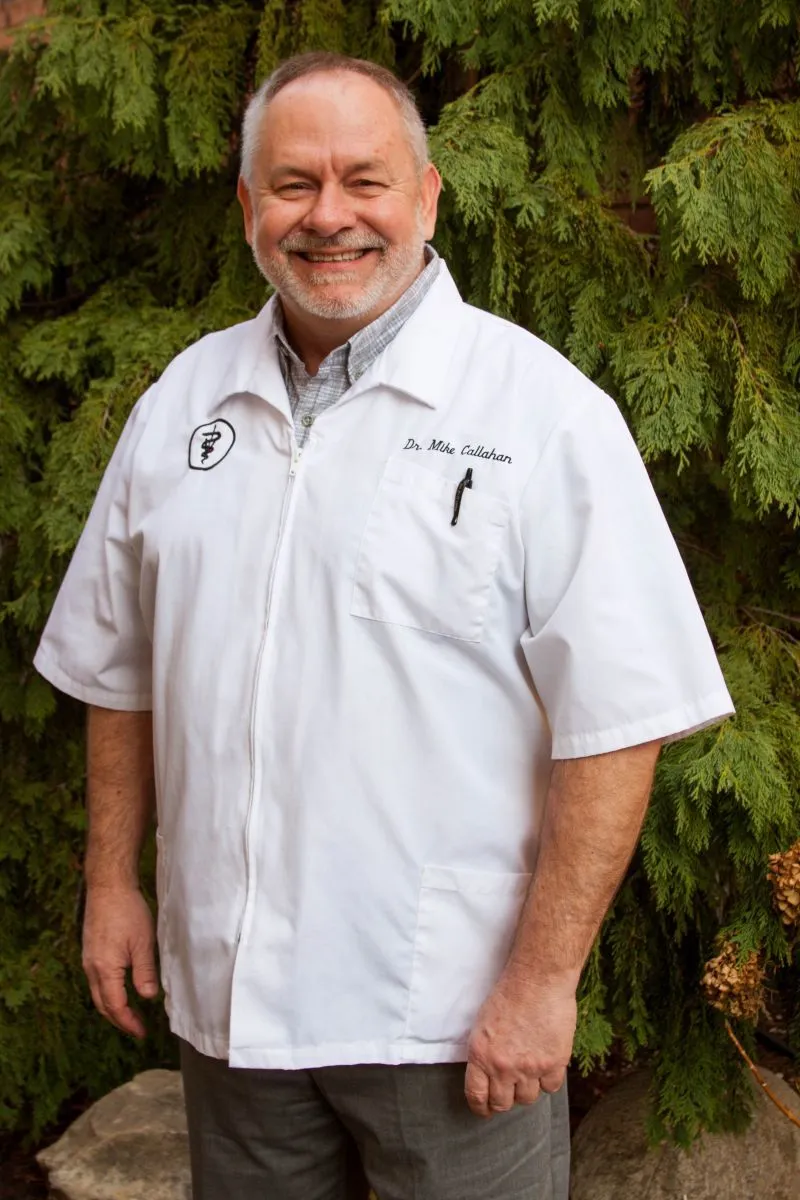 Dr. Callahan is originally a Bellevue native and grew up here. He has been a veterinarian since 1984. He loves and enjoys many aspects of medicine and surgery. He also loves interacting with all the wonderful people and pets here and has been fortunate to call many of you friends. He graduated with degrees from Xavier and Northern Kentucky Universities before obtaining his veterinary degree at Auburn University. He then did a post-doctoral internship in small animal medicine and surgery at Purdue University. He returned to Bellevue after practicing a few years in Chicago, IL, and in Charlotte, NC. He has had many pets and used to enjoy showing dogs for many years. He has many hobbies like traveling/exploring, hiking/kayaking/biking, art, music/movies, landscape gardening, and all kinds of food/dining.
Tricia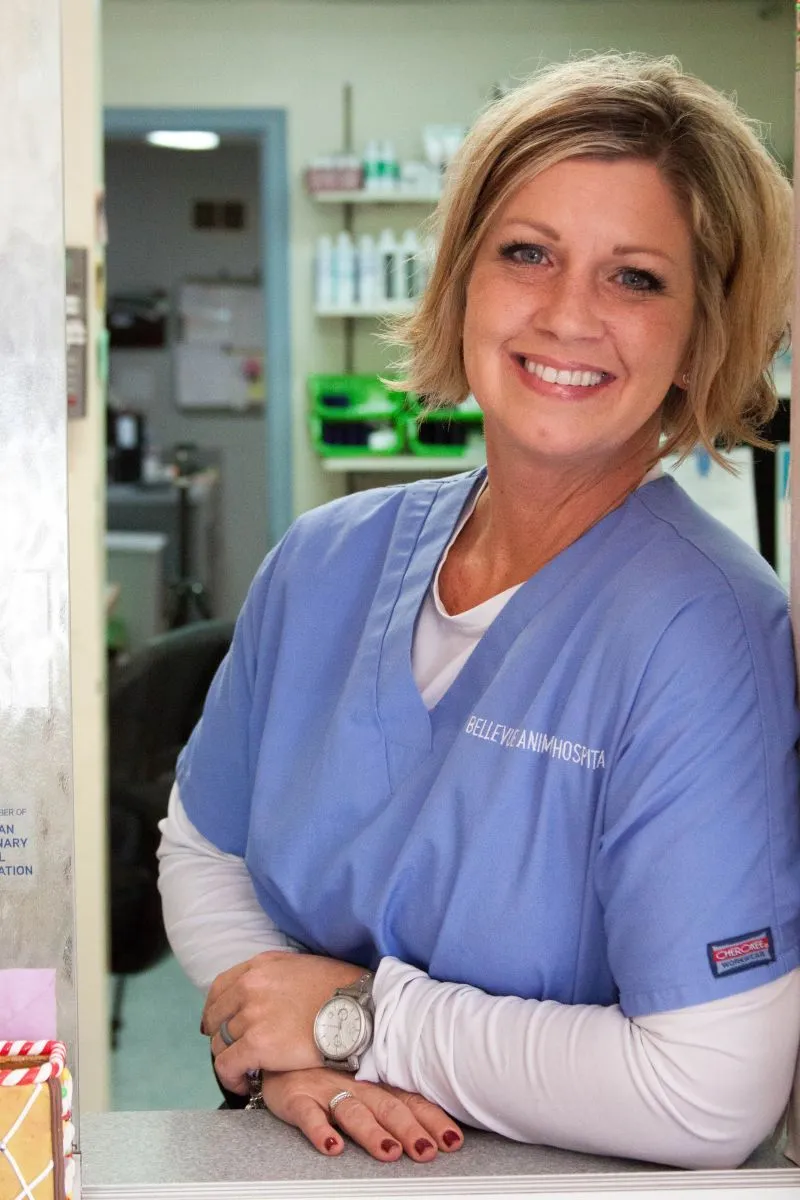 Tricia has been blessed to work at Bellevue Animal Hospital since 2014. She lives in Ft. Thomas with her husband, Gerald, and 2 children, Trent and Tara. When she is not at the clinic, she is enjoying the sunshine, Norris Lake, and hanging with friends. Tricia has a spunky Golden Retriever named Basil.
Cindy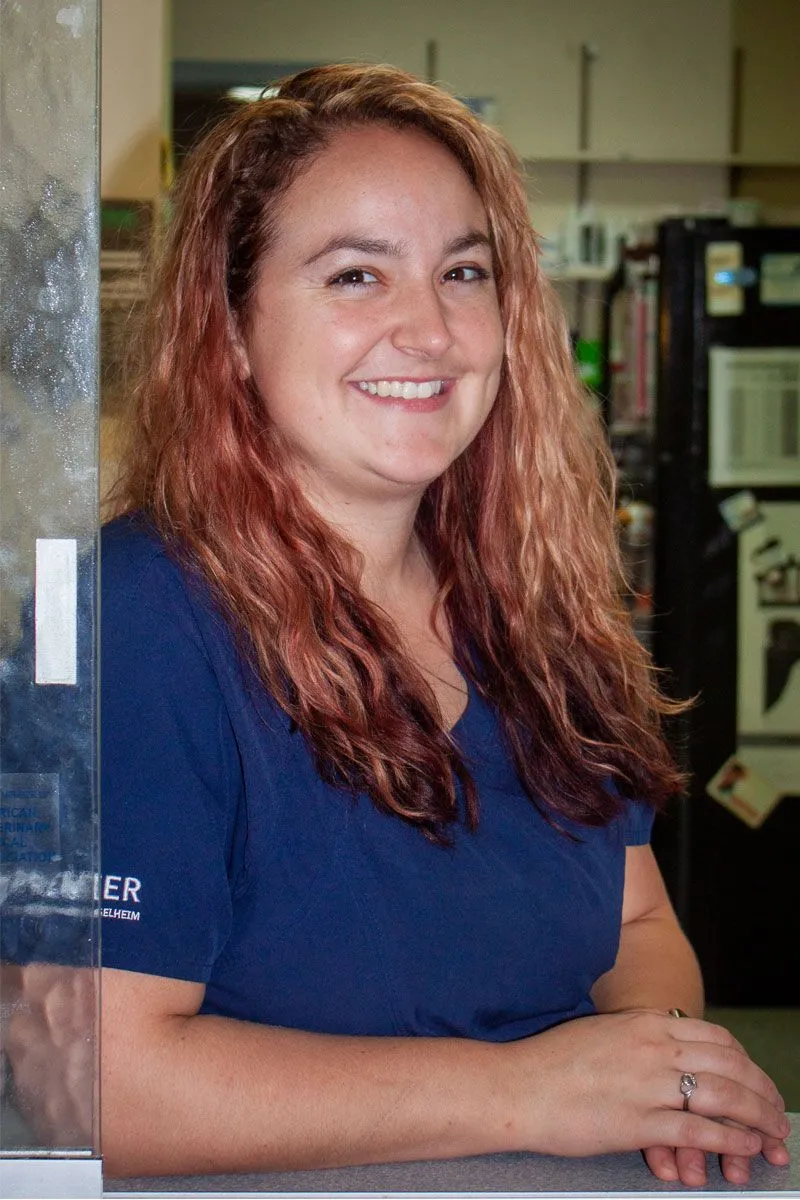 Cindy has been working in veterinary medicine since 2012 and was lucky enough to start working at Bellevue Animal Hospital in 2017. She loves making a difference in the care she provides for our patients and their families. When not working or running after her toddler, Collins, she loves to play volleyball and hang out on the weekends with her husband and their 4 fur children: Mj, Buddy, Blue, and Courtney.
Trent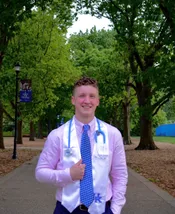 Trent has been apart of the Bellevue Animal Hospital crew since 2016 and is a graduate of the University of Kentucky with a degree of Bachelor of Science in Biology, and minoring in Spanish. Currently, He is in the application process of pursuing veterinary school. Trent is working for the hospital full time, focusing on bettering himself and his skills to help him thrive in this field. He enjoys making people smile while providing amazing care for your loved pets. Away from the office, Trent enjoys music, friends, and anything and everything outdoor from: camping, hiking, drive-in movies, baseball/softball to 4-wheeling in the mud!

Andrew
Meet Andrew, our newest veterinary assistant at the Hospital, where he takes pride in caring for you and all your pet's needs. With 6 years of experience in veterinary medicine, Andrew brings a wealth of knowledge and expertise to the team. He is dedicated to delivering top-quality results and ensuring customer satisfaction. Andrew holds a degree in English and film and is Fear Free Elite Certified. He is always looking for opportunities to expand his skills and stay up-to-date with industry trends. Andrew also has two feline friends at home named Turmeric and Coriander.
Bri
Bri is going on year 4 here at the hospital. She is diligent with her work and will treat your animals like they are her own. Bri has 4 fur babies at home, Daisy, Dutton, Ivy, and Waylon. Starting as our receptionist, Bri with her willingness to learn is now finding herself well versed in assisting surgeries. Her gentle and caring heart paired with a vast array of veterinary knowledge makes her an amazing member of our team!